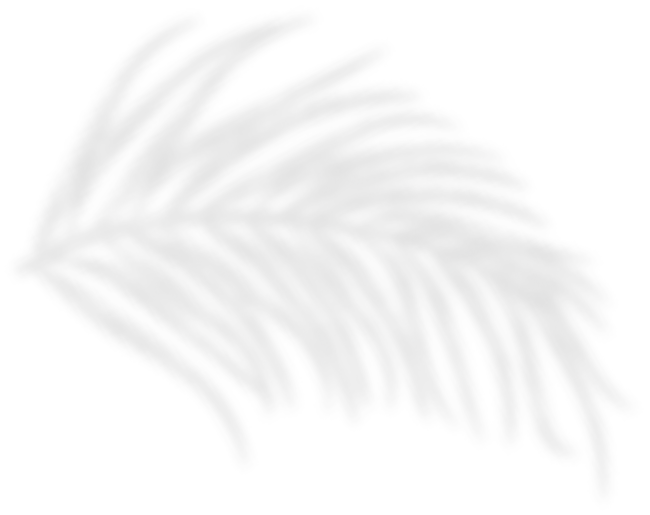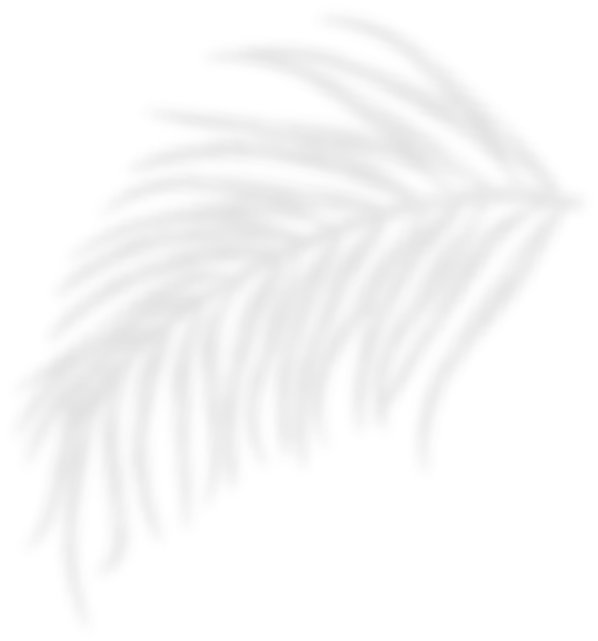 Biodegradable Bags

100% Environmentally Degradable

Quality bio-packaging that doesn't harm the planet. Advance BIO's plastic bags are highly trustworthy, used by various eco-conscious businesses that share our vision to reduce waste and save the Earth. These businesses range from small shop owners to large retail businesses, representing industries such as hospitality, fashion, gems, sports, electronics, hospitals and notably, Thailand's Royal Project.
Why Advance BIO?

No.1 in Bio-degradable Plastic in Thailand

Reliable service, quick turnaround, on-time delivery

Quality exceeding the global standard



Custom designs available with a variety of high-standard screening colors

Advance BIO offers alternative packaging for businesses that share our vision of preserving the environment for current and future generations. We offer three technologies for both our standard and custom products depending on the needs of your business.
Compostable Plastic | Nature X : the most innovative technology that fully replaces plastic elements with natural elements; all the materials used are 100% from nature, enable the plastic bag to biodegrade starting from 6 months onward , and making it 100% compostable.
Biobased plastic | Ecoplas : Technology that uses a natural plant base 40- 60% of raw material combined with polymer such as Casava starch, Corn starch. This type of bioplastic can degrade within 5 years.
Environmentally Degradable plastic | BIO Mat. : Technology comprised of a blended mineral containing natural elements derived from plants that is molded together with polymers.
The three types of technology enable Advance BIO's plastic bags to have a durable quality of plastic yet are also able to naturally degrade staring from 6 months to 5 years* without leaving as microplastic , instead of 1,000 years for normal plastics. Advance BIO can be the solution to your green business, allowing you to save the Earth without sacrificing the necessities of your business.
Standard Product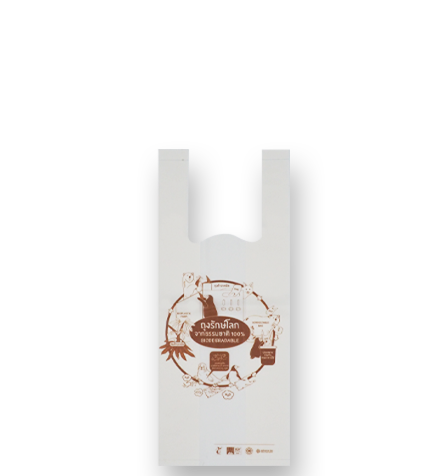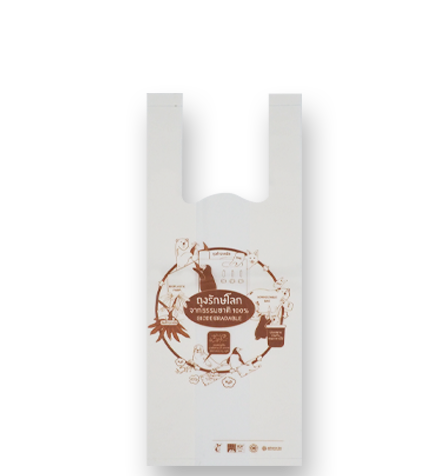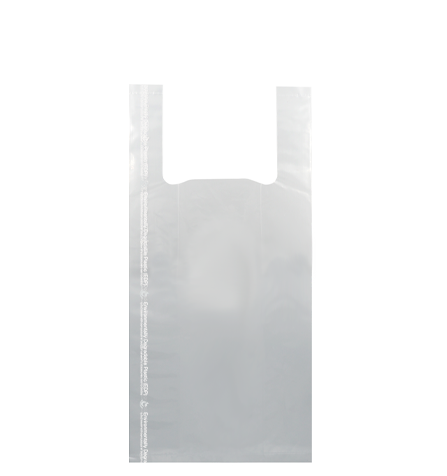 BIO Mat. Degradable Bag (Clear)
9" x 18"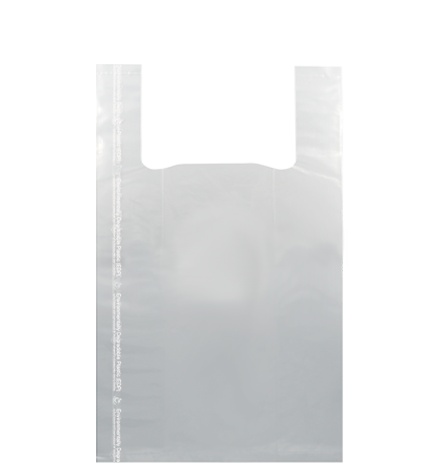 BIO Mat. Degradable Bag (Clear)
12" x 20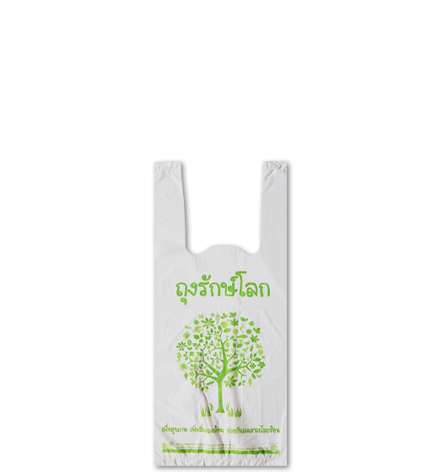 BIO Mat. Degradable Bag
6" x 11"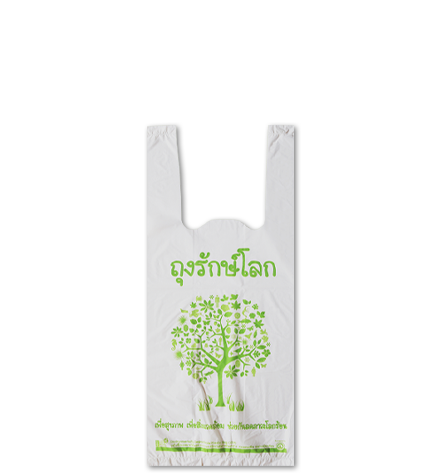 BIO Mat. Degradable Bag
6" x 14"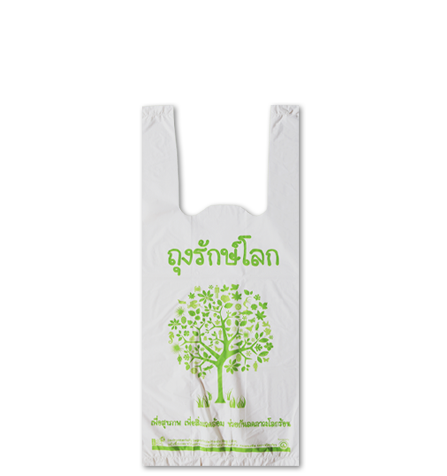 BIO Mat. Degradable Bag
8" x 16"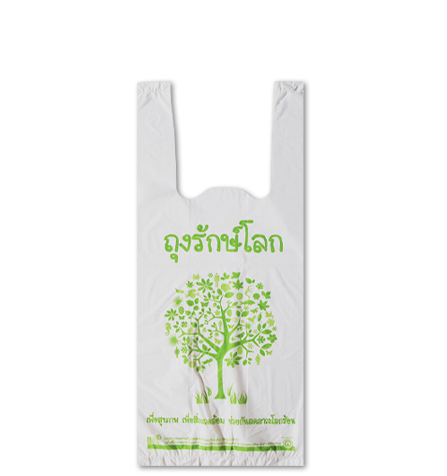 BIO Mat. Degradable Bag
9" x 18"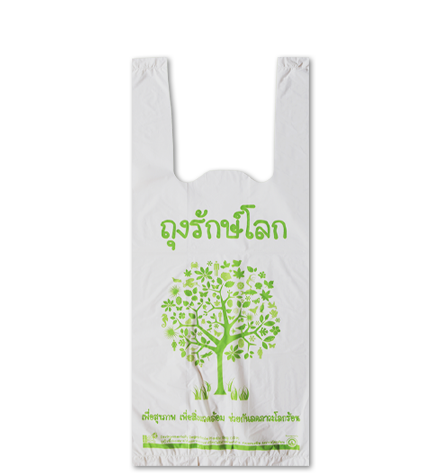 BIO Mat. Degradable Bag
12" x 20"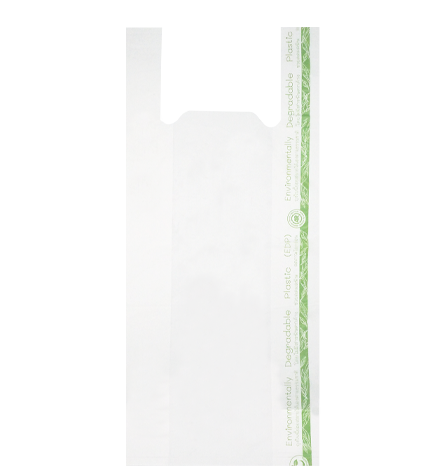 BIO Mat. Degradable Bag
12" x 26"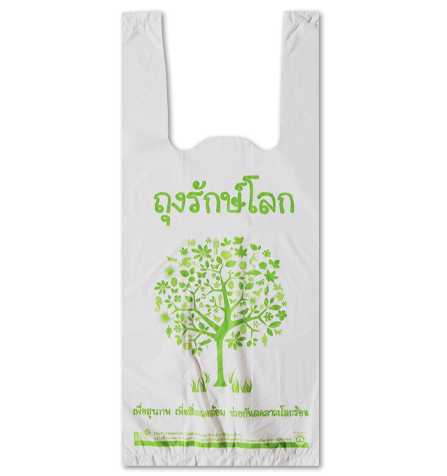 BIO Mat. Degradable Bag
15" x 30"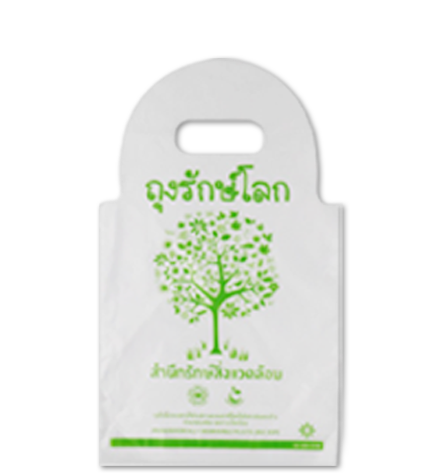 BIO Mat. Degradable
1-Cup Holder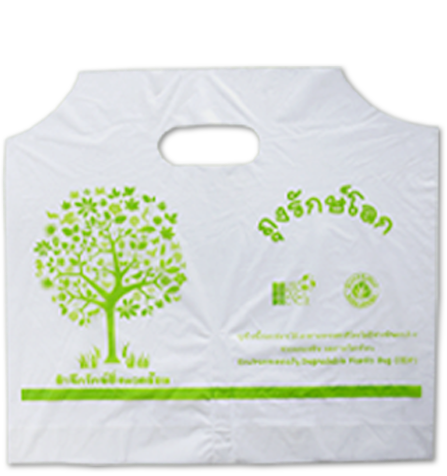 BIO Mat. Degradable
2-Cup Holder
Custom Products
For custom orders, Advance BIO offers various type of biodegradable bags including top handle bags, drawstring bags, T-shirt bags, ziplock bags , medicine resealable bags, postal bags, security bags, and fruit bags that can be produced using any of the three Technologies (Nature X, Ecoplas, BIO Mat.). The color, size, design, thickness can also be chosen that is most suitable for the needs of your eco-friendly business.
As durable as plastic, yet able to naturally degrade within 5 years.* Create sustainable values and an eco-conscious image for your brand with Advance BIO.
* The time it takes to decompose will depend on various factors of the environment where the refuse has been deposited
1
Choose BagChoose the style, size, texture of plastic and color (Minimum order of 300 Kilograms)
2
Design & QuotationShare the logo and text of your brand for layout design. Then Approve design. Receive a quotation proposal
3
DepositPay a deposit of 50% of the total payment
4
Approval for productionFinal approval for design and color
5
ProductionThe production timeline is 30-45 days depending on volume and design
6
DeliveryPay the remainder and make a final check before delivery
Register to get free a samples!